Deidre (De) Acker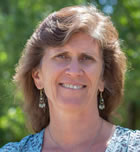 Standing Committees:
Committee on Compliance and Audit
Committee on Educational Policy
Committee on Finance
Committee on Grounds and Buildings
Committee on Health Services (2014-2015)
Committee on Investments
Committee on Long Range Planning
---
Biography
Deidre (De) Acker has been a UC employee for more than 25 years, working first at UC Santa Barbara for more than 17 years and then moving to UC Merced in 2007. "I've been a staff member on two different campuses, worked in three divisions and experienced and seen a wide variety of issues. I'm very interested in creating and supporting inclusive environments for our increasingly diverse UC population."
De is the Director of Campus Climate in the Office of Campus Climate at UC Merced. She was appointed to that role in August, 2015. She was previously the Campus Ombuds and prior to that served as the assistant dean for the School of Natural Sciences for over seven years.
Acker held a variety of positions at UC Santa Barbara, including director of the UCSB Women's Center for 12 years. She was one of the founding members of the campus' mediation program, served as co-president of the Professional Women's Association, co-chair of the Chancellor's Committee on the Status of Women and managed the final stages of the creation of the lesbian, gay, bisexual, transgender student resource center.
"I care deeply about the experience of all employees in the UC system, and I'm interested in working to help UC be the place where people want to work and build their careers."
Acker graduated from UC Santa Barbara and later took advantage of UC's tuition discount to earn a master's degree in education while working fulltime. A California native, De enjoys spending time with her two sons and she hopes someday they will join her as UC alums.