Sherry Main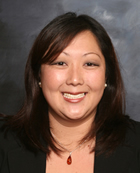 Standing Committees:
Finance and Capital Strategies
Investments
Compliance & Audit
---
Biography
Sherry Main currently serves as the Assistant Vice Chancellor for Public Affairs for UC Irvine, where she oversees a talented staff responsible for news and media relations, government and community relations, and digital media. Prior to her current role, Sherry served as the chief communications & marketing officer at UC Santa Cruz, and has held other communications roles at UC Irvine since 2001.

At UCI Sherry served two terms as Staff Assembly chairperson and led various staff initiatives, including the Staff Assembly scholarship program, the Excellence in Leadership Award that recognizes staff supervisors, and the annual Staff Service Awards program.

Through her experiences at multiple campuses, Main discovered that programs and services can vary from location to location. As a Staff Advisor, she wants to explore what different campuses offer, identify best practices, and find a way to share those across the system so staff at every campus can benefit from the best that UC has to offer.

Main wants to hear from staff about issues that concern them. She plans to spend her first year as staff advisor listening to staff, gathering ideas for solutions, and brainstorming with colleagues on possible improvement.

"I want people to share their thoughts and concerns with me. I hope to hear from a diverse range of voices and perspectives," says Main. "I like communications because it builds bridges. And I see the staff advisor role as building bridges between staff and the Regents."

Main earned her bachelor's degree at UC Davis and her MBA at UC Irvine. A native of Los Angeles, Sherry enjoys travel, outdoor adventures, and culinary escapades.