Lucy Tseng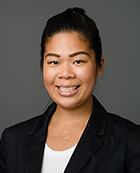 Standing Committees:
Academic & Student Affairs
Public Engagement & Development
Investments
---
Biography
Lucy Tseng currently serves as the Regional Director for UCLA Giving, where she connects with Bruins within the San Gabriel Valley, Inland Empire, and Coachella Valley to help fulfill their philanthropic goals at UCLA. Lucy was part of the Centennial Campaign team that raised $5.5 Billion in 7 years. While experienced in fundraising for many departments and programs, Lucy specializes in securing major gifts toward Scholarships & Student Support Initiatives.
Lucy also volunteers for the UCLA Staff Assembly, serving as President in 2019-2020. During Lucy's involvement on the Executive Board, major team accomplishments include a memorable 6000+ All-Staff Summer Social, an inaugural "Invest in U" Summit for staff professional development, another inaugural Bruin TEK (Tools for Employee Knowledge) Forum, campus-wide programs like the Small Business Resource Fair and True Bruin Virtual 5K, as well as more intimate programs like Meals with Senior Leaders and Learn-at-Lunches.
The main focus of Staff Assembly is to raise funds to support the Staff Scholarships and Awards program, in which staff are awarded $500 scholarships for professional development purposes, as well as recognition for Outstanding Staff, Faculty Staff Partnership, and Chancellor's Excellence Awards. Additionally, Staff Assembly strengthened its partnership with Academic Senate to continue the annual Emerging Research Speaker Series, featuring world-renown researchers at UCLA.
Through Staff Assembly, Lucy also served as the UCLA delegate for the Council of UC Staff Assemblies (CUCSA), most recently as co-chair of the Staff Basic Needs Work Group which focused on staff access to affordable housing and nutritious foods. This is a personal passion of Lucy's as she volunteered at food banks and homeless shelters for many years, seeing the direct impact of the lack of basic needs being met.
"The work of the Basic Needs Work Group really showed me the power of system wide service and action. I want to be a part of growth and progress across UC, whether I'm working to ensure that no UC staff person has to struggle to meet basic needs, or working to strengthen UC's stellar reputation around the world."
Lucy also served on the Paid Family Leave Work Group, focused on a stronger parental leave program that sets UC staff up for success when the time comes. It is important to Lucy that the UC stays an employer of choice, which means staff need to feel valued and important, especially when personal decisions are being made.
As UC rises to the challenges brought on by the pandemic and comes together to confront systemic racism, Lucy feels communication is more important than ever. "I see the need to acknowledge that we are all different. There are inherent things that make us not able to relate to one another. But that does't mean that we can't be there for one another."
Lucy is a proud UCLA Bruin alumna and also an active Rotarian. She also holds a Master's Degree in Sport Management from the University of San Francisco. Born and raised in Southern California, Lucy enjoys spending time outdoors with her two huskies, Tunechi and Kobe. Lucy loves basketball, arts & crafts, writing and sending handwritten cards, and binge watching Criminal Minds. When time permits, Lucy serves as a life coach, working with athletes in helping them find passions and pursue success in life outside of sports.
"My life purpose is to serve as a resource to all people by building connections and inspiring others to pursue their own passions."
Lucy welcomes all staff to connect with her in any shape, form or fashion as she is eager to hear from the backbone of this UC system.